It's finally 2018 and normally I would share with you the things I achieved during the past year. I'm very bad at celebrating my wins and sometimes it's just nice to sit and reflect on my achievements rather than dwell on what I didn't accomplish.
But this time it's different. Most of you know what I was up to and where I was throughout the year and I am truly grateful for your love and support whilst I figure out this thing called life. So instead, I wanted to share with you what has happened 'in' me and not just 'to' me.
The year started off very badly for me when I found out that a 'friend' whom I trusted was actually lying and stealing from me – not nice! Two things I learnt from this experience – be very careful who you trust and always know what is happening with your money.
There were times I cried because I didn't understand how someone could be so cruel but through God's grace and strength I realised that everything happens for a reason – good or bad and sometimes in life you just have to keep going no matter what and trust that everything will work out for you in the end.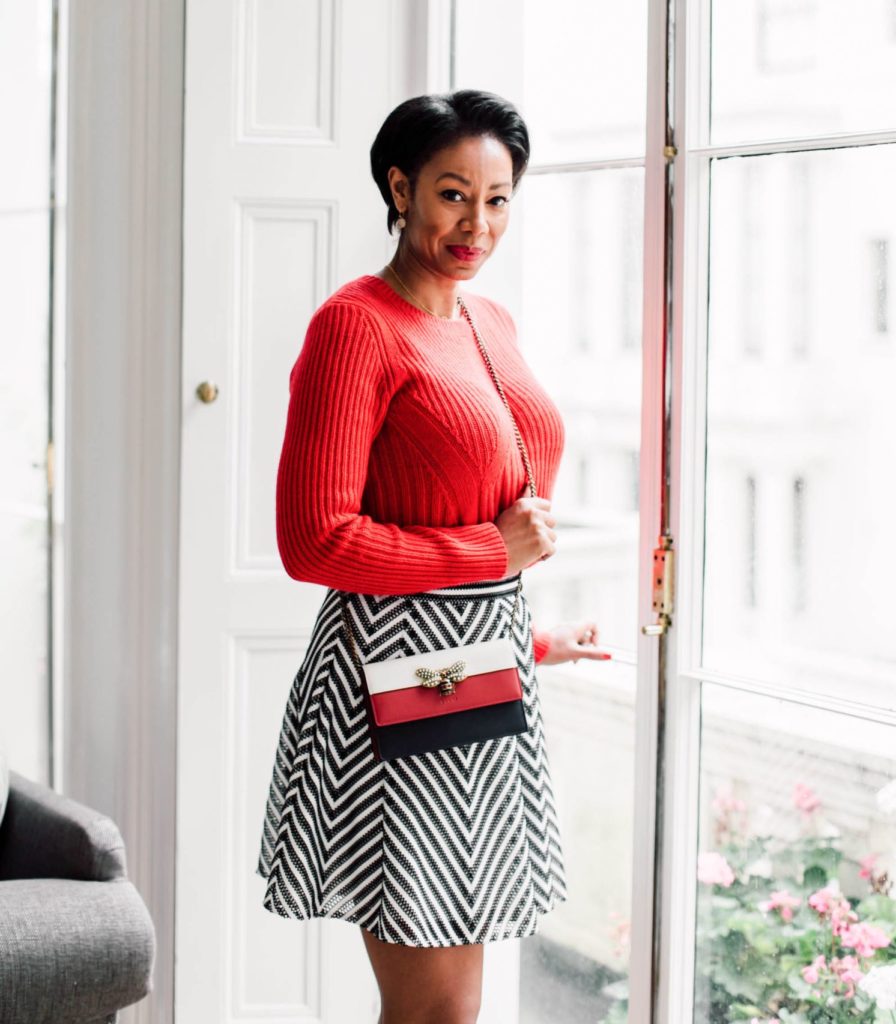 People would say to me 'your lucky – your always travelling' and yes, when I look back over the years I have travelled extensively and to some beautiful places. I travelled very little this year even though one of the best holidays I have ever had was my trip to One & Only Reethi Rah in the Maldives – incredible!
But it really has nothing to do with luck.
Generally when I travel it is for business or an event. Yes I manage to squeeze in some time to shop (a girl's gotta do what a girl's gotta do ;-)) but nearly all the trips are for personal development where I'm going to learn something. I feel like I have really grown over the years and my advice to you for 2018 is invest in yourself. You will be surprised at what will happen when you learn from the best.
Most of you already know that I have been challenged with anxiety and fear for over 17 years and what I learnt over the years is that it will never go away if you don't take action. 
Everything you see me do I do with fear. Heart racing, knees shaking, mind confused but I still do it. Yes it's getting easier as time goes by but don't wait for it to disappear because it won't. The only way to feel less fearful and more confident is to take action. Do something! Anything. Just take one small step after the other and it will get easier.
One of my biggest takeaways for 2017 is the power of relationships. Having key friends in my life is what I will be striving for in 2018. It's probably my most challenging area as I tend to put up barriers but I realise that to be successful you have to be open and trust people and support each other.
A few years ago I had someone try and steal my identity (it's a long story!) but she was trying to get to the famous people that I know so I'm very cautious now. However, being guarded and closed doesn't serve anybody so I encourage you to let the walls down in 2018. I met some amazing people this year and look forward to meeting more of you as I am planning some events I hope you can attend.
And finally, I couldn't finish without mentioning the real highlight of 2017 for me – working with L'Oreal. How does a women from Rugby end up working with the biggest beauty company in the world? Amazing!! I am so truly grateful to L'Oreal for this opportunity and am looking forward to what's ahead for 2018. Please don't ever stop believing in your dreams because they really can come true!
Life is a journey and I would like to thank you for supporting me on my journey. I appreciate the love and love you right back. My goal in 2018 is to support you on yours in any way I can. I will be sharing more of the ins and outs of my life with the hope that it inspires you in yours.
It's interesting to me that God has given me the words Bold, Brave and Beautiful as my theme. I keep seeing it everywhere! So that's what I intend to be and I hope you do to.
Let's encourage and support each other in 2018 and live a life that's Bold, Brave and Beautiful!
Happy New Year!