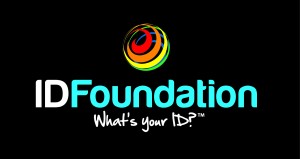 In 2012 Natalie Brown set up ID Foundation using the motto of 'Inspiring A Nation'.
ID Foundation works in areas that Natalie is particularly passionate about and where she believes charitable funding can make a real difference.
ID Foundation is currently active in the following areas:
Empowering women
Highlighting mental health issues
Supporting sports men/women
Inspiring and motivating others to move forward in life
The foundation is particularly enthusiastic about supporting women.  Natalie has long believed that it is important to encourage and support women from all races and backgrounds and help them to fulfill their destiny in life.
The foundation will continue to support people that Natalie feels are close to her heart. Giving back is her motto and with this in mind Natalie regularly takes part in community activities and works alongside charities to raise money including; The Prince's Trust, Breast Cancer Awareness and MIND Mental Health charity.
Never one to sit back and relax, Natalie's next project is to spearhead a campaign for the charity 'Dress for Success London' which helps women on a low income get back to work. She is also an ambassador for Elite Welfare Management, a sports company which looks after the welfare of footballers and their families off the pitch.
Being an annual sponsor to an all-girl street dance group based in Bristol who regularly compete globally, Natalie has also supported Olympic hopeful, UK athlete Andrew Steele, whom she sponsors.
We are always looking to increase the impact of our funding and are therefore eager to form partnerships with others who share our goals. To get involved please contact us at info@timewithnatalie.com