When I found out that Givenchy had released a new lipstick I knew I had to try it – and I definitely wasn't disappointed! The new Rouge Interdit range is beautiful. It's the perfect blend of design, functionality and elegance.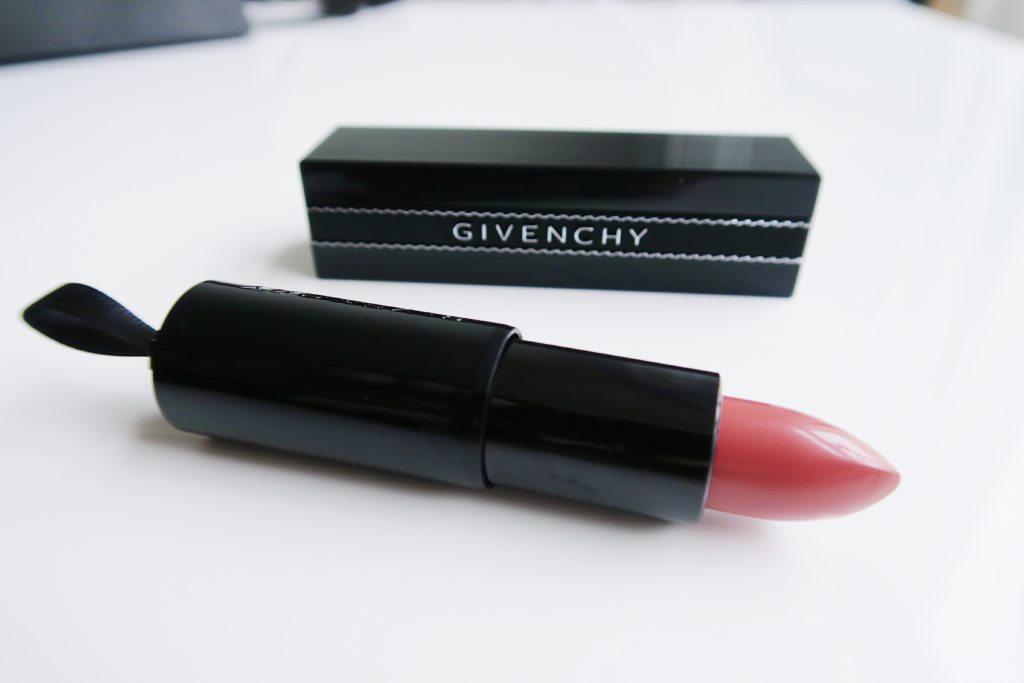 It has got to be one of the most comfortable lipsticks I've worn in a long time and its creamy, silky texture is a joy on the lips. It feels hydrating and is very comfortable to wear. The way they have managed to combine a lipstick that is not only buttery smooth but also has strong pigmentation is amazing. I know I'm gushing about it but it really is a lovely lipstick!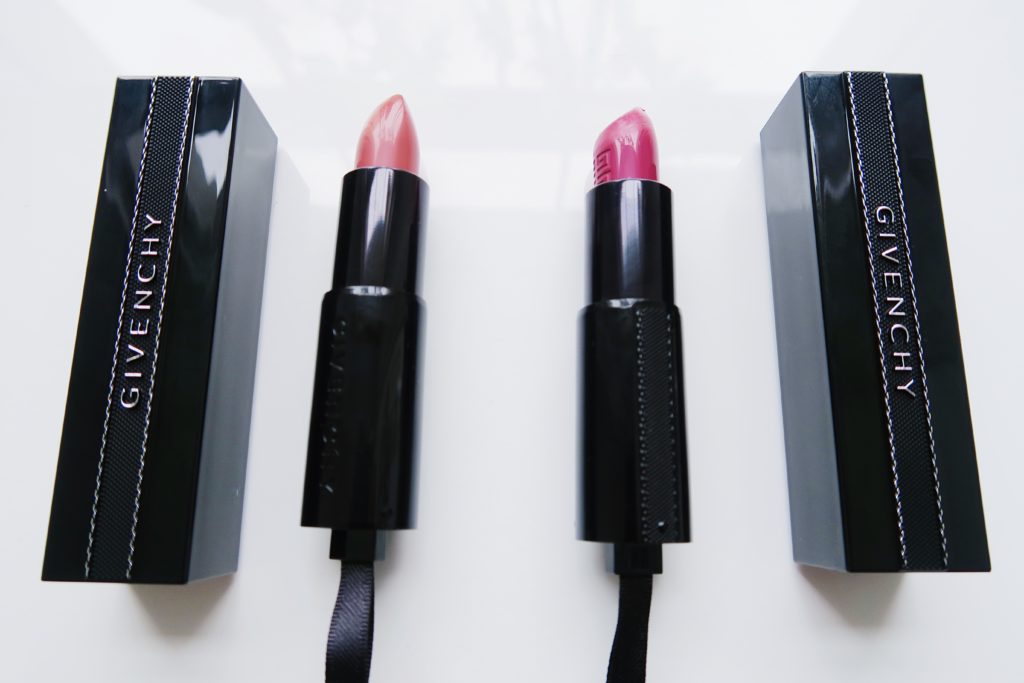 I also have to mention how beautiful the packaging is. You can see how much time and effort has gone into creating something that any woman would be proud to have in her purse or on her dresser. From the grooved edging on the outer case to the ribbon. They really have thought of everything!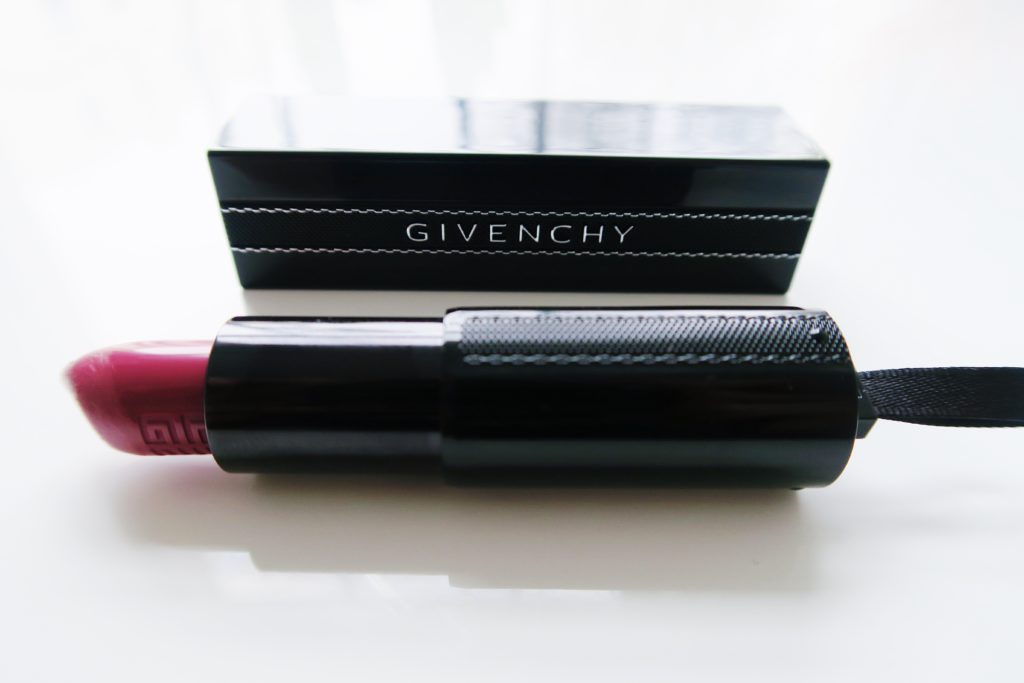 They have created an impressive 24 shades, so something for everyone and when I visited Harrods to try out the range I was really hoping to find a nude colour that would actually show up on my skin – and this range didn't disappoint. I ended up buying both Nude In The Dark (number 5) and Framboise Obscur (number 8) with lip pencils – Moka Renversant (number 09) and Framboise Velours (number 07).
I did have to re-apply it during the day after a meal but that's normal with satin lipsticks but I can honestly say it looks and feels great and even the nude shades are great for darker skins.
Retailing at £24 this range is not cheap but if you're looking to treat yourself to a new lipstick – try Givenchy Rouge Interdit – you won't regret it!