Marie Claire magazine
We had a fabulous time at the Dunchurch Park Hotel, Warwickshire for the 'Real Beauty Real Women – Live Your Best Life' event.
This event was held to raise money for The Prince's Trust to help them continue their work of encouraging young people to start a business. It was supported by Marie Claire magazine and featured in the August edition of their magazine.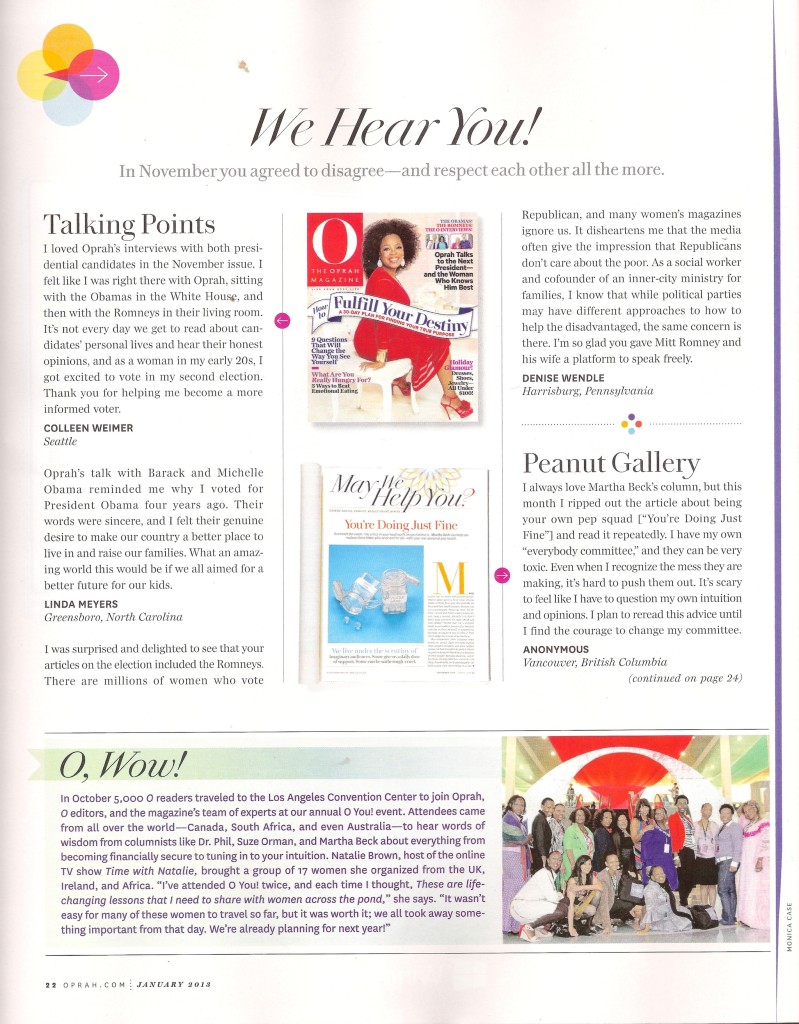 Oprah magazine
I am privileged to have been featured in Oprah magazine when I took 17 women from the UK and South Africa to see Oprah Winfrey in Los Angeles at her 'O' You event.
Every year, this full-day event brings people together with Oprah's most distinguished experts and talent. We joined all of O Magazine's favourites, including Gayle King, Suze Orman, Martha Beck, Peter Walsh and more, for a truly memorable day of learning, inspiration and fun! Oh, and Oprah will was there to!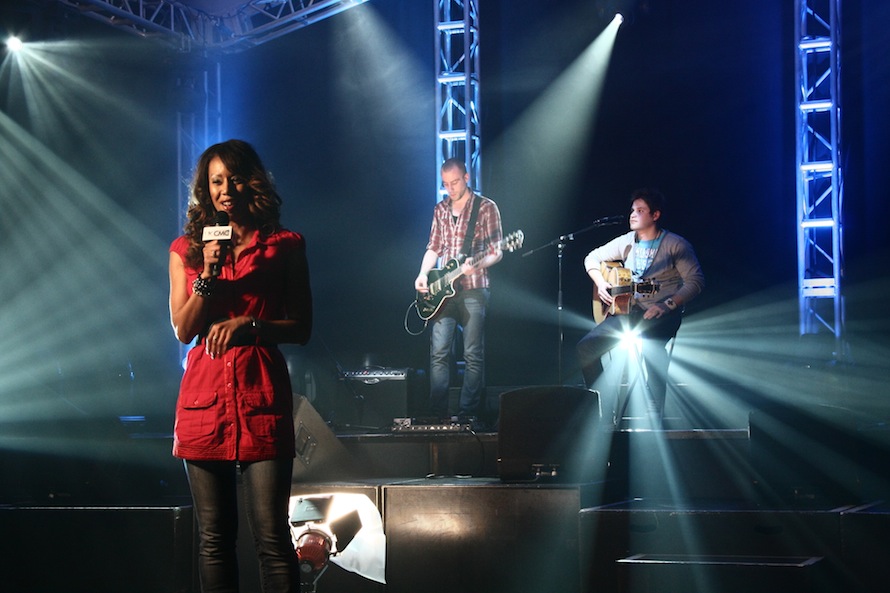 UKCMC
I was the presenter of UKCMC (UK Christian Music Charts) aired on UCB (Sky 586).  Recorded at the Nexus Trust Christian College in Coventry, the show featured some of the best Christian bands and artists including MOBO Award Winner Jahaziel, Witness, LZ7 and Phillippa Hanna to name but a few. The top ten music charts was also featured alongside the top five Christian book charts.
"To have the opportunity to present such a great show was amazing. The music on the show is as good as anything I have heard in the secular industry and these artists really need our support. Christian music can inspire and lift others and it's important to have a platform such as UKCMC to be able to do this."
Richard Branson on Necker Island
I had the pleasure of meeting Sir Richard Branson on his island Necker and what an amazing day it was!
From masterminding with Virgin Unite to a personal guided tour with Richard, and all finished off with a superhero party in the evening. It was a real honour to spend time with one of the greatest entrepreneurs on the planet!